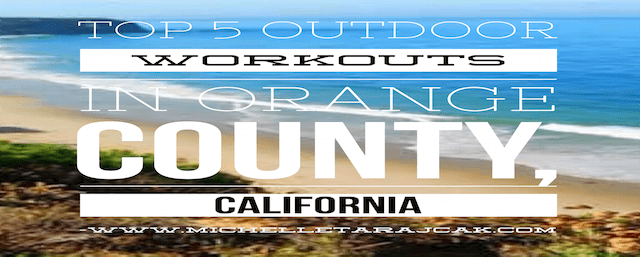 Outdoor Workouts & Hikes In Orange County, CA
There is much to take in and enjoy throughout the seaside city of Orange County. I enjoy working out and  taking in natures beauty at the same time. You can walk, hike bike, run or try a new and exciting workouts that offer a variety of body and core exercises that shape and tone.
Here are some of my favorite:  Crystal Cove Hike is a must. You can decide if your in the mood for  a walk along the beach and exploring the tide pools or a scenic bike ride along the Bluffs overlooking the ocean. (you can rent a bike from most hotels). After your workout you can have a bite to eat at Ruby's shake shack overlooking the ocean.
For a more of a challenge try one of many hike in El Moro Canyon. Bring water be prepared to break a sweat.
Its terrain varies from steep to intermediate with trail signs to show you the way, you won't get lost.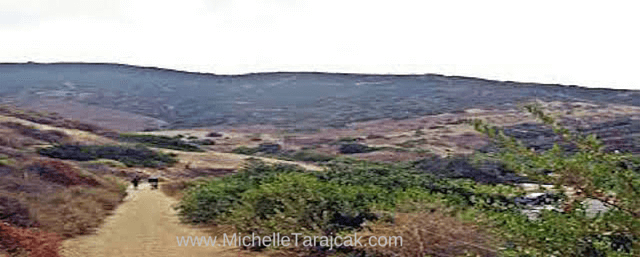 If you want to get in the water,  head over to the Newport Beach Aquatic Center. Located in the Newport back bay.  All fitness levels are welcomed. They offer Rowing, Kayak and Stand Up Paddle Board lessons and classes from beginners to Olympians. This is the  Largest aquatic recreational bay in the world.
Upper Newport Bay  'Back Bay', a nature preserve, has bike trails that you can take for a scenic ride.   The Back Bay Loop Trail provides an exciting opportunity for outdoor enthusiasts to discover a magnificent regional trail experience at the Bay. The 10.5 mile trail is well-signed as it winds around Upper Newport Bay.
Strands Vista Park in Dana Point. Get your pre- surf workout on by running the stairs or doing yoga on the grass overlooking the ocean. Strands is a beginner to intermediate local favorite surf spot offering long rolling left hand wave.  For some just the walk up alone gets their hear rate up.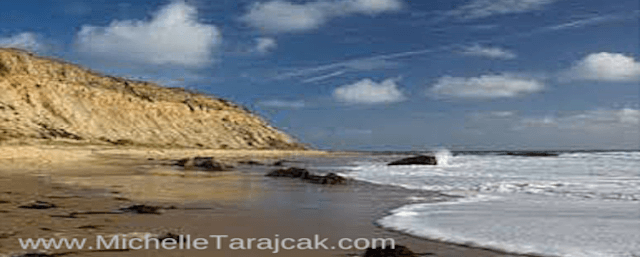 To explore more outdoor workouts for all fitness levels head over to my website  MichelleTarajcak.com  and watch my favorite outdoor workout video's.
Address & Contact Info:
Crystal Cove Hike
8471 North Coast Highway 
Laguna Beach CA 92651
Phone: (949) 494-3539
$15/day parking pass
El Moro Canyon Hike 
8471 North Coast Highway 
Laguna Beach CA 92651
Phone: (949) 494-3539
$15/day parking pass
Newport Aquatic Center 
1 White Cliffs Dr. 
Newport Beach, CA 92660
Phone: (949) 646-7725
Upper Newport Bay  'Back Bay'
600 Shellmaker Rd
Newport Beach, CA 92660
Strands Vista Park 
Celba Road
Dana Point, CA 92629