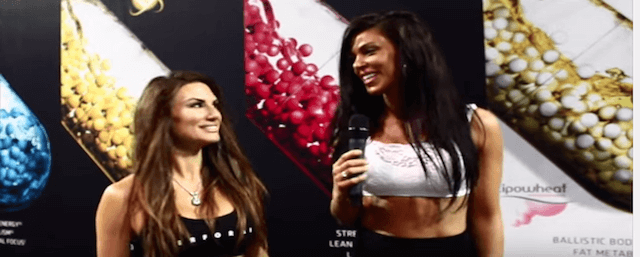 Lauren Abraham Interview: Olympia 2015
In this interview at Mr. Olympia 2015, Director/Producer, Fitness Cover Model & Pro Athlete, Lauren Abraham shares her view on what fitness means to her as a lifestyle. She also gives tip on how to create your BRAND, STAND OUT & BE DIFFERENT in the INDUSTRY. Most importantly she talk about being true to your heart.  When you do this the correct people will come into your life. Stay on the path, stay focused on your goals and NEVER give up!
Lauren has many new project coming out this year including some with business partner, Celebrity Photographer, Robert Rieff.  
You can see Lauren Featured this month in Fitness Girls Magazine's Swimsuit edition.  Some of her sexiest outdoor shots yet.  I love her nature spirit.  Get your copy today!
Thank you so much for watching.
Did you like this video? Was it helpful? Please Leave a comment below. I want to hear from you.
Join us at https://michelletarajcak.com…. for the main discussion.
***Sign up for weekly video's and inspirational tips to create a body and life you love, come on over to https://www.michelletarajcak.com and sign up for my newsletter….. It's FREE!
More ways I'd love you to stay connected with me:
Subscribe to my YouTube channel:https://www.youtube.com/user/inshapewithmichelle
Facebook: https://www.facebook.com/MTarajcak?ref=hl
Twitterhttps://twitter.com/mtarajcak
Instagramhttps://instagram.com/tarajcak