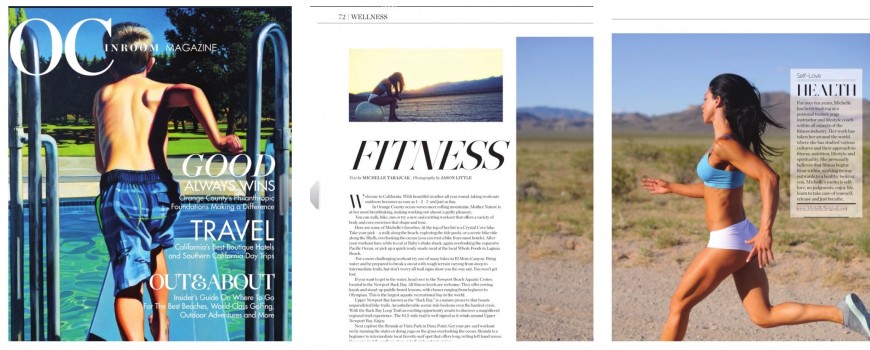 New Wellness Expert for OC in Room Magazine
Hey everyone, my new article in OC In Room Magazine's Fall Issue is out.  I share my  5 favorite outdoor workouts in Orange County you must try!
Thank you Jennifer Larsen, Publisher/ Editor- in- Chief  and everyone who contributed to this magazine for this opportunity.  I'm grateful to work with  a fun and talented group!