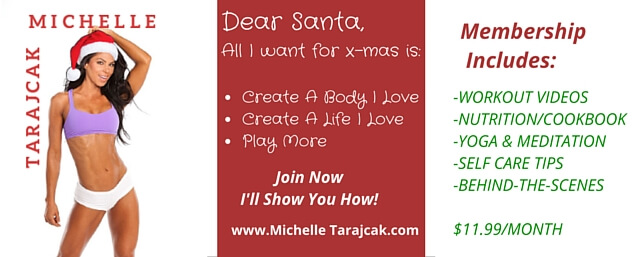 Give the Ultimate Christmas Gift to Yourself
Happy Holidays!
It's that time of year again when family & friends are asking you what you WANT for Christmas?  Are you ready to  give the ultimate Christmas gift to yourself this year.  Ask  yourself how you want to FEEL?  My clients always tell me the best thing they ever did in their life was to MAKE THAT CHANGE & commitment to live a healthier life.  Feeling healthy & confident in your body is one gift that is truly PRICELESS.
You need support, motivation, and a coach (ME) who believes in YOU during the times you don't believe in yourself.  It's not always easy in the beginning replacing years of old habits with healthier ones.  Thats why I created my online members area.  My video's will get you the best results in the least amount of time.  They are simple to follow & easy to apply in your life.  I will teach you how to take care of yourself and heal your body.  I'm here to remind you of how powerful you really are.  together we will break down old mindsets & beliefs that are keeping you from creating a body and life you love. You must do the work! This will be the best Christmas gift.
Gift this to your friends & family too.
Its A Tweetable: Dear Santa, All I want for Christmas is to feel sexy and fit in my body
Click here to learn How to give the Ultimate Christmas gift to yourself this year!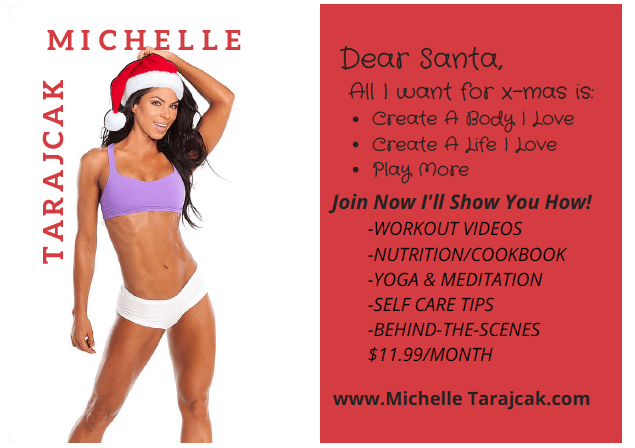 More ways I'd love you to stay connected with me:
*Sign up for weekly video's and inspirational tips to create a body and life you love, come on over to https://www.michelletarajcak.com and sign up for my newsletter….. It's FREE!
Subscribe to my YouTube channel:https://www.youtube.com/user/inshapewithmichelle
Facebook: https://www.facebook.com/MTarajcak?ref=hl
Twitterhttps://twitter.com/mtarajcak