Happy 2018! I
m Not Holding back this year & either should you!
  I'm obsessed about helping people heal & be in their best shape possible. I've been kinda MIA (missing in action) for the past 5 years. I've been emerging myself in training,  the kind you don't read in books & no modern mind is used! In fact I had to UN-LEARN a lot! Especially about the lies I've learned in the fitness industry.  This year I'm not hiding or doing the undercover thing with healing that flows through me. I want to share it with as many people in the world that are interested. I'm combining very powerful pre-celtic ancient healing work with the MT3 Fitness & Nutrition  programs. 
STOP making wellness harder than it has to be! 
 As a gift  for signing up this year i'm including my 9 week Ultimate Body Sculpt  Program for FREE! Also a 30 minute facetime/skype session with ME to jump start your journey! (watch video below).  I've created this program after competing as a national ranked bikini competitor for over 7 years & putting myself through unnecessary suffering, very unhealthy diets & toxic competitions that where stressful and harmful to my body & soul. This program will give you the confidence, tools and motivation to connect & heal your body,  release body fat, tone your body & get healthy form the inside out by returning to your true natural self full of energy, passion & expression.  I'm including  core & cellular transformation healing ( pre- celtic ancient energy healing) with you & teaching you to use them to heal yourself & others! I would love for you to be apart of this journey with me.
When you sign up for my online membership you get access to my MT3 fitness & nutrition system, my 9 week Body Sculpt Program & my 7 Day Slim Down for only $99.00 (one time) them $11.11/ month after if you decide to continue. You'll  have full access to the online members only videos & weekly checkins.  As a members you'll receive FREE updated content & first to know about new programs I launch.
The best gift you can give me in return is sharing your success testimonials with me &  shining your light in the world & with others.  Ready to take your body & life to the next level full of adventure, healing, transformation, illumination  & magic?
I'll see you in the members only area!!
XO, Michelle
PSS. "If you're not having fun on the way, YOU can't get there"      It's A tweetable 
YES…YOU'LL GET ALL 3 PROGRAMS For $599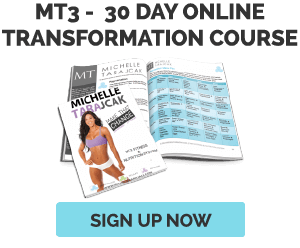 More ways I'd love you to stay connected with me:
Subscribe to my YouTube channel: https://www.youtube.com/user/inshapewithmichelle
Facebook: https://www.facebook.com/MTarajcak
Twitter: https://twitter.com/mtarajcak
Instagram: https://instagram.com/tarajcak