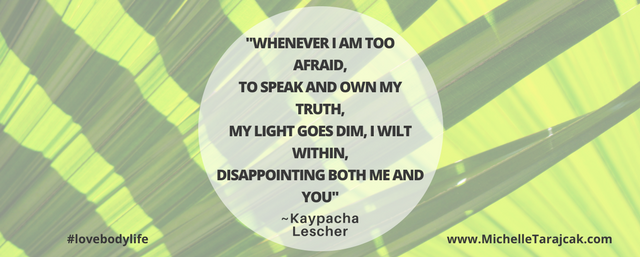 Kaypacha Lescher – Astrology Reading For May 2017
This speaks to me (I'm a Gemini) Be your true awesome authentic self!!
"Whenever I am too afraid,
To speak and own my truth,
My light goes dim, I wilt within,
Disappointing both me and you" -Kaypacha Lescher
Kaypacha Lescher is one of my favorite FREE Monthly youtube Astrology Teachers.                                 Check out Kaypacha Lescher 's  May 31,2017 video..
WOW! My latest body burnout explained perfectly.  Is any of this true for you?  If so how? Let me know in the comments below here at www.michelletarajcak.com
Cool stuff right? Check out more video's on Kaypacha Lescher youtube channel
or his website www.NewParadigmAstrology.com
Stay up to date with my latest findings.  Sign up for my Free Newsletter!
More ways I'd love you to stay connected with me:
*Sign up for weekly video's and inspirational tips to return to your true nature and create a body and life you love, come on over to https://www.michelletarajcak.com and sign up for my newsletter….. It's FREE!
Subscribe to my YouTube channel:https://www.youtube.com/user/inshapewithmichelle
Facebook: https://www.facebook.com/MTarajcak?ref=hl
Twitterhttps://twitter.com/mtarajcak 
It's a tweetable " "Whenever I am too afraid,
To speak and own my truth,
My light goes dim, I wilt within,
Disappointing both me and you" -Kaypacha Lescher
Instagramhttps://instagram.com/mtarajcak